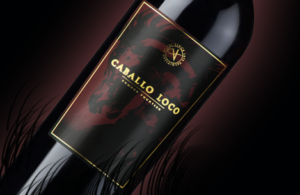 Brett Jackson was born and raised in the north-central area of New Zealand's North Island, but, as a teenager, had the opportunity to work at Stony Ridge Vineyards on Waiheke Island, off the coast of Auckland. It was there, in the nascent New Zealand wine industry, that he got the desire to pursue a career in wine and subsequently studied horticulture since the local schools didn't have viticulture programs yet.
Once he was trained, Brett began to get hands on experience, working in the Napa Valley and Stellenbosch before landing a contract to make wine in the South of France for the Lurton brothers. Pleased with his performance, the Lurtons sent him to Chile in 1994 to oversee one of their projects there.
It was in Chile that he finally found his viticultural home and stopped wandering from wine region to wine region. He saw an energy and focus; Chilean wine was just starting to boom and was very open to new ideas. At the time, there were approximately 50,000 hectares of vines planted – inappropriate vines in inappropriate places (as he notes) – but over the next ten years, the industry began to get serious – adding an additional 50,000 hectares and really starting to understand its climate and soils.
At this point in his life, he has a spouse, children and a mortgage, so he isn't going anywhere, but even if he had the freedom to roam, he doesn't want to. He says that there is still so much going on. For him, Chile still represents tremendous opportunity and is a great place to make wine in a small area.
More specifically, Brett sees Chile as a mosaic with numerous pieces (places) to craft quality wines. Moving from East to West, the two mountain ranges – the ancient coastal ranges at 1,000 m and the more famous Los Andes at 4,000m – significantly impact the various climates. At the western edges, a cool climate offers an ideal location for Chardonnay, Sauvignon Blanc and others, while the warmer, eastern areas are good for reds.
His present employer – Valdivieso – was established as early as 1869 and cemented a reputation as a producer of high quality sparkling wines. Today, 50% of their current production still centers around sparkling wines; they produce both Traditional Method and Charmat style wines. The former focus on Chardonnay and Pinot Noir, while the latter blends in Semillon for a fresher, more aromatic result.
Among the winery's extensive portfolio, they offer a terroir series – wines made from single vineyards / particular lots in smaller productions (500 to 3,000 cases each). They are bringing two of these wines to the U.S.: a Chardonnay and, refreshingly, a varietally-labeled Cabernet Franc. These two wines seem to usher in the next phase of Chilean wines; elegant expressions of grape variety combined with traits of terroir, at reasonable price points (in this case the SRPs are $25.00).
Valdivieso also prides itself on its Caballo Loco range. Named for Jorge Coderch (known by his nickname which translates as Crazy Horse), who was instrumental in expanding the winery's focus to include still wine production, these wines include Grand Cru blends and an intriguing flagship referred to by its iteration number.
This latter wine was "the first great wine from Chile," initially produced in 1994 with the aim of showcasing the maximum expression of what a blend can be. And, it is a blend in every sense. Not only does it bring together numerous grape varieties, but it also incorporates a percentage of wine from each of the previous vintages. In this respect, the wine is fractionally blended. The result is a serious wine that is both powerful and elegant.
Tasting Notes
Valdivieso Blanc de Blancs NV, Leyda Valley, Chile, $25.00
Produced from 100% Chardonnay, this wine is a bit shy on the nose, but opens up to a complex palate with citrus, pear and slight yeast notes; creamy and rich, with long length.
Valdivieso Single Vineyard Chardonnay 2013, Leyda Valley, Chile, $25.00
On the nose, this wine offers apple, stone fruit, citrus and smoke. It is full-bodied, yet very elegant, with good acidity, nice fruit and only a subtle hint of oak from its 9 months in barrel. Brett advises that the apricot aromas and flavors will continue to develop with age.
Valdivieso Single Vineyard Cabernet Franc 2013, Curico Valley, Chile, $25.00
Made from vines planted in the 1920s, this is one of the first varietal Cab Francs in Chile. Aromas of wet leaves, plum and mulberry greet the nose and persist on the savory palate, with gentle tannins and good freshness.
Caballo Loco Grand Cru Apalta 2013, Colchagua Valley, Chile, $35.00
A blend of Carmenere and Cabernet Sauvignon, this wine is rich and ripe, with nice herbal notes. It comes from a warmer climate and is more New World in style than many of the other wines.
Caballo Loco No. 16 Maipo, Apalta and Central Valleys, Chile, $70.00
Bringing together 50% of No. 15 and 50% from the 2011 vintage, this is a unique, non-vintage wine. This wine displays black and red fruit on both the nose and full-bodied palate, with power and elegance, culminating in long length.