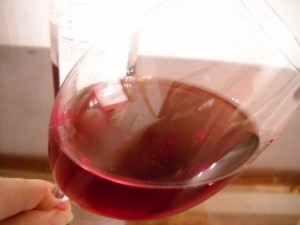 The 2009 vintage in Bordeaux continues to receive rave reviews, but for now, the only red wines available for purchase are being sold as futures. Instead, consumers can look to Bordeaux's whites and rosés – yes, you read that right, rosés – for a taste of this vaunted vintage.
Château Penin AOC Bordeaux Clairet 2009, Bordeaux, France
Located within the area of Entre-deux-Mers in the village of Génissac, Chateau Penin has been in the Carteyron family since 1854. Patrick Carteyron, a member of the fifth generation, has been the current owner as of 1982. The château's white wine is a blend of Sauvignon Blanc and Sémillon, along with Sauvignon Gris. The remaining range of wines is predominantly produced with Merlot, the most widely planted grape in the Bordeaux region. Two of those wines are rosés – an AOC Bordeaux Clairet and an AOC Bordeaux Rosé.
The Château Penin Bordeaux Clairet is 100% Merlot. This wine spends 24-60 hours of maceration on the skins, which accounts for its depth of color. In addition, approximately 25% of the wine underwent malolactic fermentation, rounding out the acidity on the palate, before spending four months ageing on the lees. With its deep rose color, you have to look twice to confirm that this is in fact a rose wine, but its cherry and strawberry aromas confirm its identity. With medium acidity, medium+ body, bright fruit and low tannins, this is a structured and dense wine that drinks more like a chilled red than a rose, but certainly hits the spot on a hot summer's day.
Château Les Vergnes Bordeaux Blanc 2009, Bordeaux, France
Château Les Vergnes has been involved in viticulture from the very beginning with efforts to establish a national plan to combat phylloxera at the start of the 19th century and experiments with the first use of potassium thiocarbonate in 1879. Today, the château is committed to preserving the environment and qualified for the title, l'Agriculture Raisonnée in 2005 for its sustainable agriculture practices. 
Its Bordeaux Blanc wine is produced from a blend of 55% Sauvignon Blanc, 35% Muscadelle and 10% Sémillon, with grapes sourced from throughout the Bordeaux region. The nose carries aromas of grapefruit, floral and a waxy/lanolin note (likely from the Sémillon). The dry palate boasts vibrant acidity with medium body and flavors of citrus, pith and a slight hint of lanolin, which persist throughout the medium+ length.