Summertime and the living (and drinking) is easy…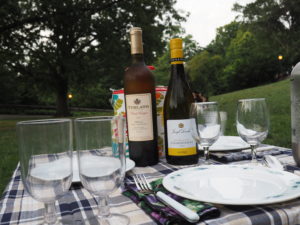 We've certainly had an assortment of summer weather this year, from the typical hot and humid heat waves to the cool, wet weather better suited to April and perhaps everything in between.
Consequently, meals have ranged from glorious picnics in the park to the more mundane take-out burgers and fries. But, regardless of what Mother Nature brings, this time of year still has me thinking of lighter wines in the full complement of hues — red, white and rosé.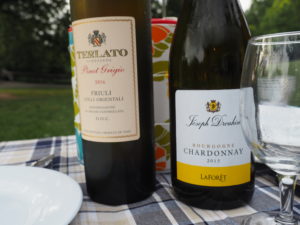 Drouhin La Foret Chardonnay 2015, Bourgogne, France, $15.00
Joseph Drouhin is a world-renowned Burgundian winemaker, with properties throughout the Burgundy region (and, more recently, in Oregon's Willamette Valley) Produced in stainless-steel vats, with some of the wine seeing older oak barrels for a short period of time, this wine offers up aromas of smoke, oak, nuts, and apple. It is dry on the full-bodied palate with ripe apple and a hint of nuts, with medium+ acidity and good length.
Valdivieso Valley Selection Sauvignon Blanc 2015, Leyda Valley, Chile, SRP $17.00
This Sauvignon Blanc hails from the maritime climate of Leyda, which results in good acidity. It sports a very herbal nose with bright acidity and medium+ body. It displays distinct citrus and herbal flavors on the palate, culminating with long length.
Ventisquero Reserva Sauvignon Blanc 2016, Casablanca Valley, Chile, SRP $15.00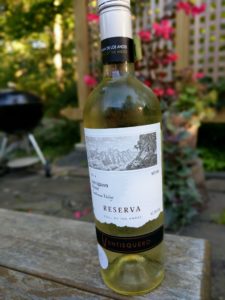 Another Chilean Sauvignon Blanc, this wine one from the similarly cool climes of the Casablanca Valley, but with less herbal characteristics and more ripe citrus and tropical fruit aromas and flavors.
Schloss Johannisberg Riesling Gelblack Qualitätswein Feinherb 2015, Rheingau, Germany, SRP $30.00
Opened and shared during an indoor picnic (during our spell of fall weather), this was a crowd favorite thanks to its beautiful acidity, bright citrus fruit and minerality. There is just a touch of sweetness on the palate, with floral, citrus/candied lemon notes, lime zest and zingy freshness, culminating in long length.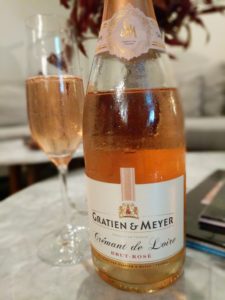 Gratien & Meyer Crémant de Loire Brut Rosé, Loire Valley, France, SRP $15.00
This Cabernet Franc sparkler is beautifully pale salmon in color with a nose redolent of melon and cherries. On the palate, it is dry, with rich, ripe cherry, berry and vanilla notes, a creamy mousse and long length.
Capezzana Barco Reale di Carmignano D.O.C. 2014, Tuscany, Italy, SRP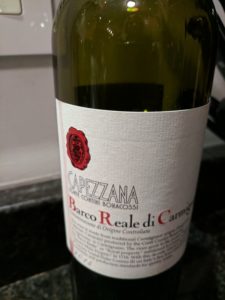 $15.00
An estate-grown blend of 70% Sangiovese, 15% Cabernet Sauvignon, 10% Canaiolo and 5% Cabernet Franc, this wine offers notes of plum, cherry, spice and oak on both the nose and palate. It is medium-bodied with good acidity and was a nice red option for cooler summer weather.