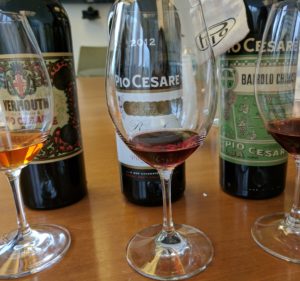 Spring has finally sprung in the northeast, bringing the season's first flowers – cherry blossoms and tulips – and reminding me of our connection to the earth and its bounty. While regular wines are certainly among this bounty, aromatized wines might be an even better reflection of this bond, with their unique blend of botanicals. Fortified wines like Vermouth and Chinato, which are infused with local plants, both of which originated in Italy's Piedmont region, were initially used for medicinal purposes before becoming an aperitif and digestif, respectively.
Although such wines had fallen out of fashion, they are re-emerging as hand-crafted products, bringing a fresh perspective to an old beverage category. On Long Island, Channing Daughters now produces six, different seasonally-centered Vermouth variations with herbs foraged from area farms. And, closer to their point of origin, these wines are being rediscovered as well, as evidenced by the duo launched in New York by Pio Cesare this week.
As one of the older producers in Alba, Pio Cesare has been making Barolos and Barbarescos since 1881. Today, the winery is in the capable hands of Pio Boffa, a member of the fourth generation, who is also joined by his nephew, Cesare Benvenuto, and daughter, Federica Boffa.
Like many traditional producers, the founders of Pio Cesare used to produce their own Vermouth and Chinato. However, by the 1950s, the market was flooded with poor quality Vermouth and Chinato making it a challenge for the Pio Cesare products to succeed, given their artisanal quality and thus, higher price. Not willing to compromise the quality of their product, Cesare's great grandfather chose to stop production of them altogether.
But, now, as a demonstration of the winery's flexibility and talent, Cesare and his cousin, Federica, have decided to relaunch these two classic wines. They have returned to their grandmother's original recipe, faithfully following her directions in crafting them. They worked closely with a nearby grower friend to find the necessary ingredients. The Vermouth has Chardonnay as its base, sourced from their Piodilei vineyard. The wine is then flavored with 26 varieties of herbs, including Vermouth's hallmark, wormwood, all of which have been macerated in alcohol for 15 days.
Similarly, the Chinato is based on Barolo from the 2012 vintage and is also made from grandma's recipe. While it, too, is flavored with aromatic herbs, it's primary flavor component is chinchona bark, from which quinine is derived, giving it its digestive properties.
These limited production (1,000 bottles each) wines hit the New York market this week, with the arrival of Cesare and Federica and their bottles, which sport updated versions of the historic labels.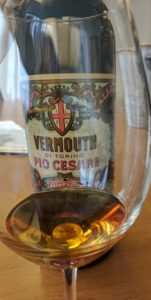 The Vermouth, naturally colored with burnt sugar (as is traditional), is amber in hue, with a pronounced nose of orange, anise, dried herbs and spices. The medium-sweet palate is beautifully balanced by the lively acidity, resulting in a complex wine with good depth and long length. As an aperitif, it is a lovely alternative to a pre-dinner cocktail or one's usual glass of wine given the bright acidity, which wakes up your palate. Moreover, the complexity of aromas and flavors presents a wonderful reminder to slow down and savor what's in the glass, as you prepare yourself for the meal to come.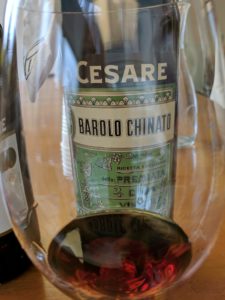 As a bookend to the same meal, the Chinato is a perfect after-dinner-drink and would pair well with chocolate desserts, but, of course, can be enjoyed on its own. With aromas and flavors of cocoa, berries, blood orange and dried spices, the Chinato is also medium sweet on the palate, with good acidity and long length.
Should you be in need of a good wine to drink with the meal, the Pio Cesare Barolo 2012, with grapes sourced from five single vineyards, is an excellent choice, given the vintage's approachability and the wine's beautiful cherry, mushroom and floral notes.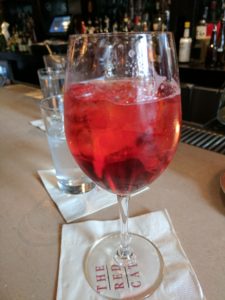 With its association as a key ingredient in Martinis and Manhattans, there is a tendency to want to use the Vermouth (and the Chinato) as a mixer, but I think that is a bit of a mistake. We had the opportunity to taste two cocktails using the newly launched wines, but their complexity and elegance got lost in translation as they competed against the other ingredients in the glass.
Yes, for many, the pleasures of Vermouth and Chinato are unknown and untried, but they are worthy of discovery (or rediscovery) as we welcome the warmer weather and its promise of abundance in the months ahead.