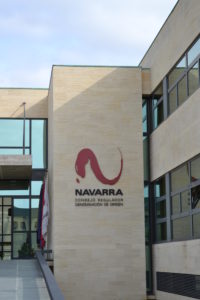 Situated in northern Spain, Navarra's history stretches back to the Romans and includes close links to France, both in terms of its proximity to the country and the fact that the Count of Champagne, Theobald I, also held the title of King of Navarra. The region maintained its independence as a separate kingdom until it finally succumbed to the Castilian empire in 1512.
Coupled with this lengthy history is evidence (vinous vessels, called dolias, unearthed at Villa Romana de Arellano) that Navarran wine has been an important product from the very beginning.
Moreover, given Navarra's place along the Camino de Santiago, it has been at the crossroads of many cultures for centuries. From the earliest days, pilgrims came from England, France, Germany and elsewhere throughout Europe, bringing their customs and cuttings as they passed through.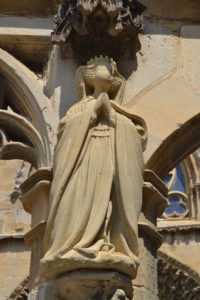 This heritage has infused Navarra and its wines with an international outlook and openness to trying new things, while still retaining its traditions. During a visit to the region in 2011, we saw an innovation with new winemaking techniques and experiments with novel grape varieties joined with an equally strong commitment to indigenous varieties.
Navarra's also wines speak to the lifestyle of the region. The town of Puente la Reina is bustling with activity as people sit outside at cafes and bars on a hot summer's afternoon, perfect for ordering pinchos (tapas) and a bottle of rosé, which make up 25% of Navarra's total production. The fresh and fruity wine is the perfect accompaniment to the heat of the day and the diversity of food on the table. Whites play a smaller role, but Chardonnay, Viura and, as of 2008, Sauvignon Blanc, can be found.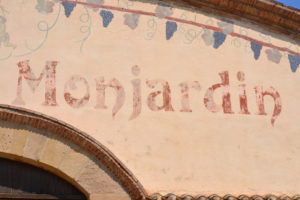 Bridging this duality of old and new, the well-worn and well-signed Pilgrim's Path snakes its way past the medieval castle at Castillo Monjardin. With its eponymous winery, this family estate dates to the 12th century and is currently presided over by Sonia De La Lama and her husband, Victor. Planted to French as well as Spanish grape varieties, their vineyards underscore Navarra's historical link to France, even though French varieties have only been permitted since the 1980s.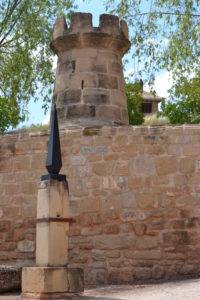 The region's primary Spanish grapes include Tempranillo and Garnacha, the latter of which are often old vines, averaging 60 to 70 years old. The resulting wines are typically fresher and lighter than their Rhone Valley counterparts due to the area's elevation and mountains, yet they have great concentration due to the vines' age.
Another winery with deep roots in the region is Bodegas Nekeas, which traces its vineyards to the 17th century. However, the current configuration of the company dates to 1989 when the descendants of these original grape growers pooled their lands and replanted them, eventually building a winery in 1993.
With a much shorter tenure, Bodegas Príncipe de Viana was created in 1983, taking its cue from an historic Navarran title of Spanish royal succession dating to 1423. Despite its regal name, the winery was actually developed as a way to provide financial assistance to Navarra's farming industry.
Overall, Navarran wines are easy to drink, food-friendly varietal wines with an emphasis on fruit character. Yet, what is most striking about these wines is their quality. In tasting one wine after another, there is concentration, complexity and beautiful balance in the glass. Even more amazing, most are priced under $20.00 and quite a few are under $15.00, with aged wines – those labeled as Crianza and Reserva – generally topping out at $30.00.
TASTING NOTES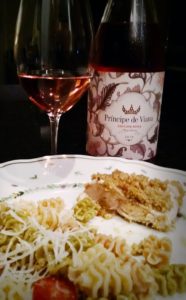 Principe de Viana Chardonnay 2015, Navarra, Spain, $12.00
Although the label proudly acknowledges that the wine was barrel fermented, it is actually quite clean and fresh with only light oak/toothpick notes. Otherwise, it primarily displays aromas of melon, citrus and tropical fruit.
Principe de Viana Edicion Rosa 2015, Navarra, Spain, $15.00
This 100% Garnacha wine is refreshing with bright melon and peach fruit aromas and flavors, good acidity and long length.
Castillo de Monjardin La Cantera Garnacha 2015, Navarra, Spain, $11.00
A really lovely, light-bodied, fresh red with bright red fruits and long length.
Bodegas Nekeas Vega Sindoa Tempranillo 2015, Navarra, Spain, $10.00
Tart strawberry fruit aromas are joined by a slight woody note on the bright, medium-to-full bodied palate.