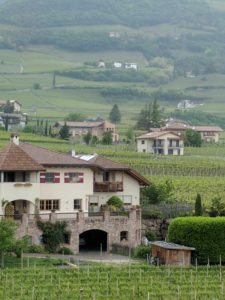 Driving north from the Venice airport to the Italian region of Alto Adige, the scenery and topography abruptly shift as we arrive in the river valley. Greeted by snow-topped peaks, verdant mountains and Swiss chalet-style architecture, you would half expect Julie Andrews to suddenly appear and belt out songs from the Sound of Music. While there was no sign of Julie or the von Trapp family, this northern-most province borders both Austria and Switzerland and was under Austrian rule until 1919. And, to this day, both Italian and a dialect of German are the official languages.
Instead, the hills of South Tyrol (Südtirol) are alive with the sound of viticulture. When considered separate from Trentino, Alto Adige is the smallest of Italy's 20 regions. Yet, despite its limited size, 98% of its production is at the Protected Designation of Origin level – the most of any Italian region – and the region is highly regarded for its white wines, which account for 60% of regional production.
With the Dolomites to the East and the Alps to the north, these mountain ranges shelter the area from the cold forces of the North, trap air from the lakes and limit the annual rainfall, resulting in 300 sunny days per year. Conversely, the strong Ora winds coming off nearby Lake Garda help to temper the summer heat. Given this duality of cooling and warming influences, Alto Adige is home to both Mediterranean and Alpine botany along with vineyards and apple orchards.
In fact, the steep slopes at the highest elevations (820 to 2800 feet) are given over to white varieties such as Pinot Bianco (aka Pinot Blanc), Gewürztraminer, Pinot Grigio and Chardonnay, while the lower, rolling hills are planted to reds (predominantly Schiava, Pinot Nero and Lagrein). The high-altitude vineyards benefit especially from the area's wide diurnal shift, permitting the grapes to ripen fully, while retaining high levels of acidity. The region's diverse soils include limestone, quartz and volcanic porphyry, which further retain acidity in, and add minerality to, the wines.
Despite the region's diminutive size, it is divided among seven different subregions, with the largest and southernmost being Bassa Atesina. Here, within the small town of Tramin is the home of Cantina Tramin.
With deep roots in the Tramin community, this cooperative was originally founded in 1898 at the suggestion of the local priest. It later merged with the coop of Neumarkt in 1971, growing in size. But, it wasn't until the early 1990s that things got interesting. At that time, the members of the cooperative made the conscious decision to pursue a quality agenda and, as a result, made significant changes in the vineyard and in the winery. More recently, Cantina Tramin undertook an extensive remodel of its winery and offices, which were designed by a prestigious, local architect, Werner Tscholl.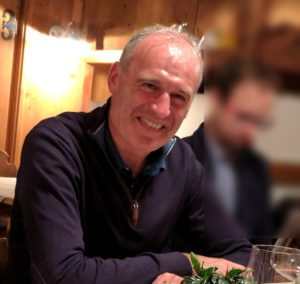 Coincident with the shift toward quality, Willi Stürz has been Cantina Tramin's guiding light for 25 years. The local native joined the cooperative in 1995 and serves as both winemaker and Technical Director. His efforts were rewarded with the title of "Winemaker of the Year" in 2004 by Italian wine guide, Gambero Rosso. The affable man is clearly passionate about the territory and winemaking. He is allied in his endeavors by a small team, permitting them to work collaboratively with their 300 member-growers in crafting well-made wines.
One of the unique aspects of Cantina Tramin as a cooperative is that they are relatively small, with only 260 hectares under vine, representing 35% of local vineyards. Many of Cantina Tramin's members hold only one hectare each, earning the majority of their income from apples rather than grapes; only 5% of members sustain themselves entirely on their vineyards. Throughout the year, Willi and his colleagues advise members on various viticultural decisions such as which vines to replant, when to harvest and how best to combat disease. Quality is continually the watchword with yields set at 30% lower than that permitted by DOC law.
Once the grapes reach the winery, the emphasis is on softer, but lengthier pressing, to maintain their intense aromatics. Although the oldest tanks are made from concrete lined with stainless steel, more recent tank purchases favored stainless steel tanks that can be divided as needed to accommodate various-sized fermentation lots. Meanwhile, red wines are fermented in large casks, with a preference for punch downs rather than pump-overs. The top reds – Pinot Noir and Lagrein – are aged in barriques, with all red wines now being matured for a minimum of two years, qualifying for Riserva level. Despite Schiava being the most widely planted red variety in the region, Cantina Tramin is less bullish on this grape. Today, the winery has become well regarded for its wines and, in particular, for its Gewürztraminer (see below). The wines are marketed in two ranges: Selection and Classic, with the best wines being those in the Selection range.
The Spice of Life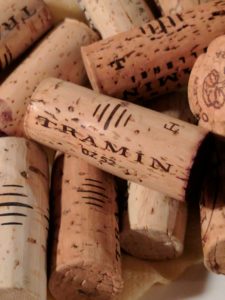 Viticulture in the region dates back as far as 500 BCE, thanks to the ingenuity of the indigenous Rhaetian people. Their precociousness shocked the Romans who arrived on the scene in 15 BCE finding evidence of wine stored in wooden vessels, while the Romans were still using amphorae. As a result of this Roman influence, the village of Tramin took its name from the Latin word for border and later gave its name to an indigenous variety grown in the area for centuries. With the German "er" suffix indicating origin from Tramin the grape was first called Traminer, and later earned the prefix of gewürz, which is German for spice.
As the area's most historic and important variety, Cantina Tramin is keen to preserve and promote Gewürztraminer. Along these lines, the winery manages 57 hectares of Gewürztraminer vines, which represent 22% of the coop's total plantings, more than double the percentage for the region as a whole. In general, the Gewürztraminer grape is known for its powerful aromas of spice, floral and exotic notes such as jasmine and herbal tea, along with tropical fruit and lychee. Given its name, the variety is frequently associated with Germany, but it also grows well in Alsace. Yet, despite these more well-known links with the grape, the variety understandably performs well in its birthplace. Specifically, the extensive sunshine results in higher spice notes, while the volcanic porphyry subsoil and calcareous topsoil promote perfume aromas.
Not surprisingly, Cantina Tramin knows how to handle this variety and produces several different wines that feature it, from its Classic Gewürztraminer to its Terminum late harvest dessert wine. But, the jewel in Cantina Tramin's crown is its Nussbaumer Gewürztraminer.
As evidence of the success and acclaim of this wine, it has received more awards for its Gewürztraminer than any other winery in Italy and was awarded the Tre Bicchieri (Three Glasses) rating, not once or twice, but 23 times. And it was named by Gambero Rosso "as one of the 50 wines which have fundamentally changed the Italian wine scene."
While the grapes bound for the Selida Gewürztraminer hail from steep slopes and honor the small-holdings nature of Cantina Tramin's members, grapes for the Nussbaumer provide an opportunity for an elegant expression of an individual vineyard. Of note, Willi advised us that as a young wine, the Gewürztraminer grape is charming, but its elegance increases with age as it loses some of its spice, yet gains freshness.
Accordingly, a vertical tasting of the Nussbaumer Gewürztraminer provided a fascinating look at both vintage variation as well as aging potential of this wine. My favorites were the 2015, 2009 and 2003, but all of the wines were consistently good, with dry palates, nice acidity levels and beautiful fruit. Moreover, they all favorably lacked the soapiness that some Gewürztraminers have for me.
How Sweet It Is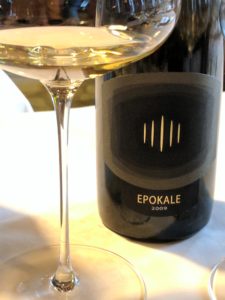 In pursuit of its passion for Gewürztraminer, Cantina Tramin has recently expanded its Gewürztraminer range with Epokale. From the root of epoch – a period – the intent was to create a wine similar in style to those produced in the past, but have been lost with time. This traditional, semi-sweet wine was made from grapes from the same vineyard of Nussbaumer and is a late harvest wine.
First produced in 2009, this wine made its debut during our visit, after having spent seven years aging in an abandoned silver mine, which provided perfect conditions: correct and consistent temperature and humidity, which ensured that no tartrates were formed. Only 1,200 bottles were made.
To launch the release of the Epokale, we were provided with an opportunity to blind taste a selection of Gewürztraminers from around the world. We were told only the vintage of each wine and that the wines were being presented in ascending order of residual sugar, from driest to sweetest. Upon reveal, the wines were predominantly from Alsace, but with a German Spätlese thrown in for good measure. The Cantina Tramin wines were in good company with the likes of Zind Humbrecht Hengst Grand Cru and Trimbach. Four of the wines were the winery's own: two vintages of the Nussbaumer Gewürztraminer, Epokale and Terminum.
Although I didn't know the identity of the wines, I was immediately impressed with the 2009 Nussbaumer Gewürztraminer, which displayed brighter acidity than the 2015 Nussbaumer Gewürztraminer tasted immediately prior to it. Similarly, during the blind portion of the tasting, I really enjoyed the Epokale 2009. Another blind favorite was the Zind Humbrecht Hengst Grand Cru Late Harvest Gewürztraminer 2006, with its amber color, slight oxidative note, along with intense aromas and flavors of honey, burnt orange and orange marmalade. ™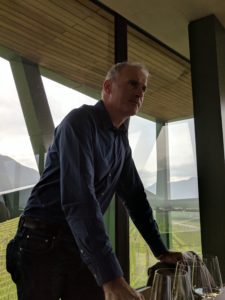 TASTING NOTES
WHITES
Moriz Pinot Bianco 2016, Südtirol/Alto Adige DOC, Italy, $12.00
The Pinot Bianco grape variety has grown in the area for over 150 years. Aromas of pear and flowers. Slightly off-dry, bright and fresh, nice texture, long length.
Pepi Sauvignon Blanc 2015, Südtirol/Alto Adige DOC, Italy, $13.00
This wine takes its name from the two different micro-zones of the valley from which the grapes are sourced: Pezone and Pinon. Vinified for six to seven months entirely in large oak casks, this wine has a pronounced nose of herbs, citrus and smoke. The dry palate has high acidity, an oily texture and long length.
Stoan 2012, Südtirol/Alto Adige DOC, Italy, $30.00
First produced in 2002, this white blend brings together a minimum of 60% Chardonnay, with Sauvignon Blanc, Gewürztraminer and Pinot Bianco as supporting players. At five years of age, this wine displayed some development, with a deeper gold color, honeyed, spice and tree fruit aromas. Dry, with high acidity, medium+ body, gorgeous and rich, complex, slight woodiness in finish, long length
Since 2014, white wines are given more time in large casks. Stoan is matured for a minimum of fifteen months, with additional time in bottle. This change was challenging at first since the winery didn't have the wines available in the market, but now that the 2014s are ready, they are back on track.
Stoan 2015, Südtirol/Alto Adige DOC, Italy, $28.00
According to Willi, this is one of the best vintages of this wine and he further noted that it provides a strong interpretation of the given vintage. With the lengthier aging protocol now in place, this wine was on the lees until August. It is woodier on the nose than the 2012, but the oak is not overpowering. Notes of floral, citrus peel, orange greet the nose with a dry, full-bodied palate that shows floral, apple, citrus and minerality, with medium+ acidity and long length. Can age for 10-15 years.
Selida Gewürztraminer 2016, Südtirol/Alto Adige DOC, Italy, $16.00
From an ancient, local word for barn, the Selida Gewürztraminer offers up pronounced floral and exotic musk aromas. It is dry, with medium acidity, and flavors of floral, tropical fruit, lychee and spice.
Nussbaumer Gewürztraminer, Südtirol/Alto Adige DOC, Italy, $36.00
*2015: Rich and complex with spice, tropical fruit and lychee, this was one of the best vintages in the past ten years, with very dry conditions during the ripening season.
*2012: Showing smoky notes with depth and spice, this was a less sunny year, but provided good freshness to the wines as a result.
*2011: Aromas and flavors of honey, wax, spice and roses with long length from what was a very hot year.
*2009: Pronounced nose of honey, perfume and lychee, with vibrant acidity and intensity on the palate; considered to be a balanced vintage.
*2005: With floral, tropical fruit and honey aromas, this wine was a bit light on the palate.
*2003: As the oldest, this wine was the deepest in color, with an intense and concentrated nose of spice, perfume and honey, all of which linger in long finish; it was a hot vintage, yet the wine is still quite fresh.
ROSÉ
Lagrein Rosé 2016, Südtirol/Alto Adige DOC, Italy, $8.00
We kicked off the trip with a light lunch in Verona, paired with the winery's rosé, which was perfect with a range of dishes. This medium-deep pink offers up cherry and slight herbal notes. On the palate, it is dry, with a fruity attack, medium+ body and long length. A nice, food-friendly rosé.
REDS
Pinot Noir 2014, Südtirol/Alto Adige DOC, Italy, $17.00
This wine is very earthy and herbaceous on the nose. On the palate, it is dry, with high acidity, flavors of cherries and herbs, culminating in long length.
Maglen Pinot Noir 2012, Südtirol/Alto Adige DOC, Italy, $23.00
Showing slight development, with pronounced earthy notes, this wine offers up earth, ripe cherry and spice, along with medium acidity and long length.
Urban Lagrein 2011, Südtirol/Alto Adige DOC, Italy, $22.00
A nose of dark red fruits, almost brooding in nature, with some vanilla and oak aromas. Dry, with medium acidity and firm tannins, the full-bodied palate displays dark red fruit and wet leaves, reminiscent of Cabernet Franc.
SWEET
Epokale 2009, Südtirol/Alto Adige DOC, Italy, 50.00 €
Beautiful aromas of honey, spice and lemon peel persist on the viscous, medium-sweet palate, with balanced acidity and very long length.
Terminum, Südtirol/Alto Adige DOC, Italy, $80.00 (half bottle)
Another late harvest Gewürztraminer, this wine was among the winery's first forays into high quality wines. Admittedly, I neglected to take formal tasting notes on this wine, but I assure you that it was delicious!